Branding | Fall 2017

As a person who relies on a planner to organize their life, I am very picky about it's format as it greatly affects my productivity. Therefore I created a brand that allows users to create their own planner, customizing it to suit their needs and organization style.


Programs used: Sketch, InDesign, Illustrator, Sketch



Branding

I wanted the aesthetics of the brand to feel minimal, natural, and organized.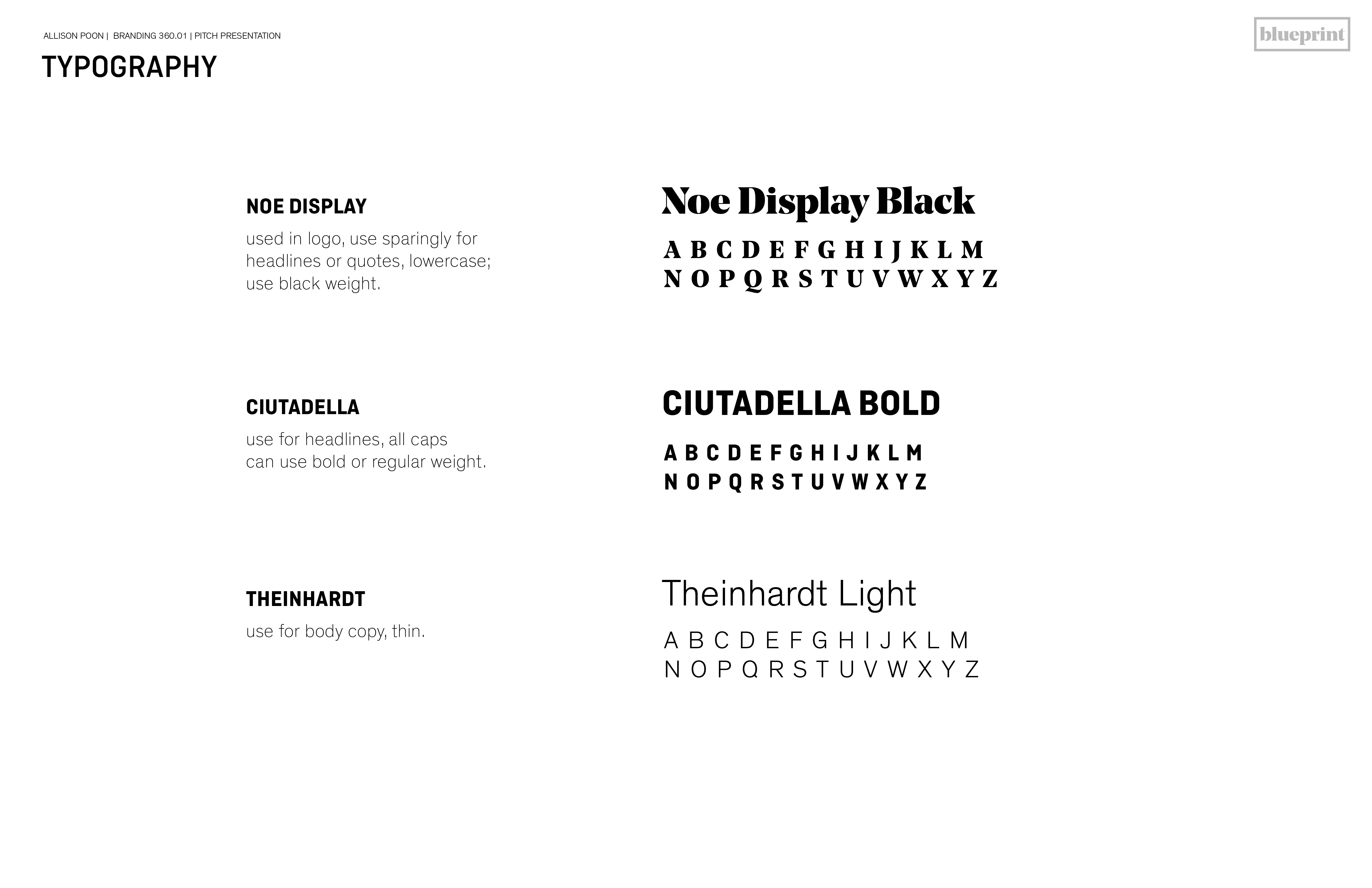 The Planner
For the design of the planner I thought about the features people would like to have and tried to portray that in the formatting. I left a lot of space for people to write and at the end of each day some sort of reflection question. I also included sections for lists and tracking goals.





Brand Book It was my first time creating a brand book for a project. It was helpful to create guidelines to keep myself in check when designing for this brand.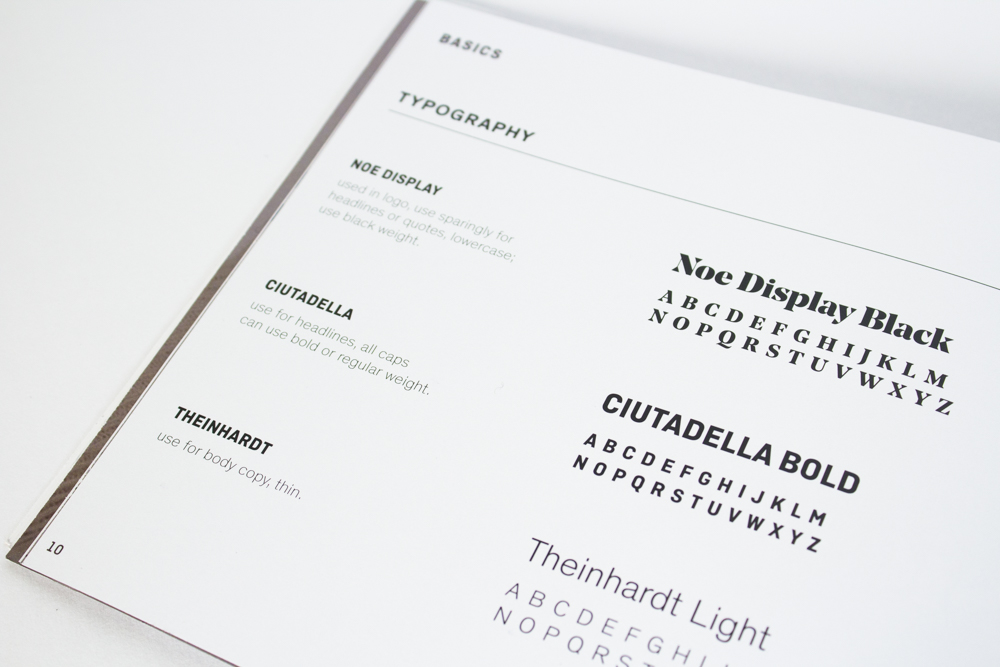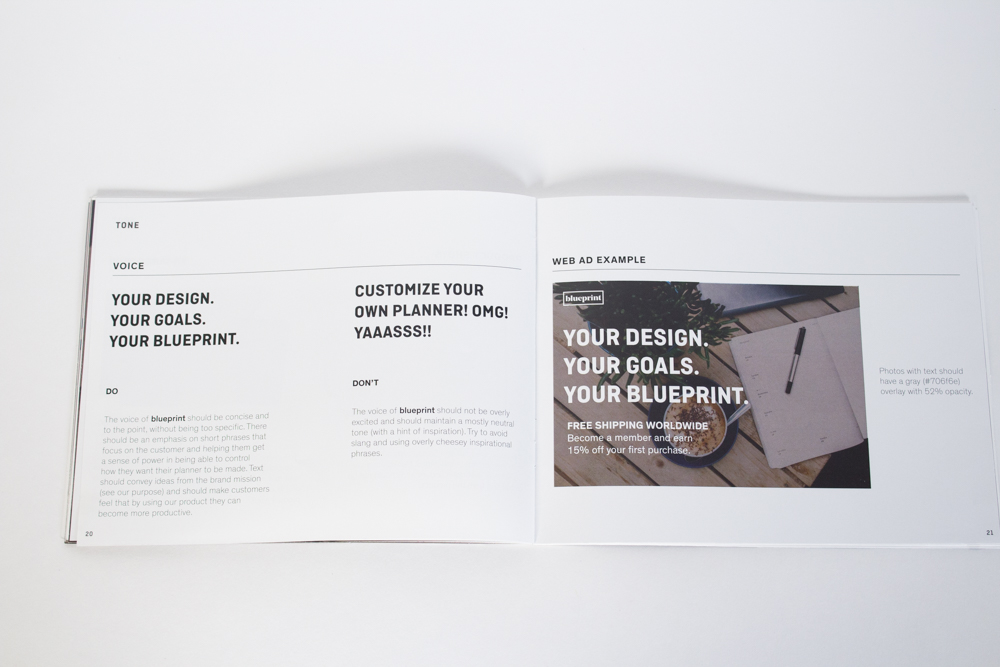 Web
I wanted to keep the web experience simple and used a muted color palette.