Many MICA students including myself have struggled with our enrollment system finding it outdated and difficult to navigate. We decided to explore ways to improve our system and make this easier for students through creating personas, wireframing, and user testing. Below is our current system and as you scroll down see the process we took to solving this problem.


MICA Enrollment
Focus: UX
Collaboration with Jaeyoung Cheong
Test out our prototype at:
https://bit.ly/2PkVvxL
Programs used: Figma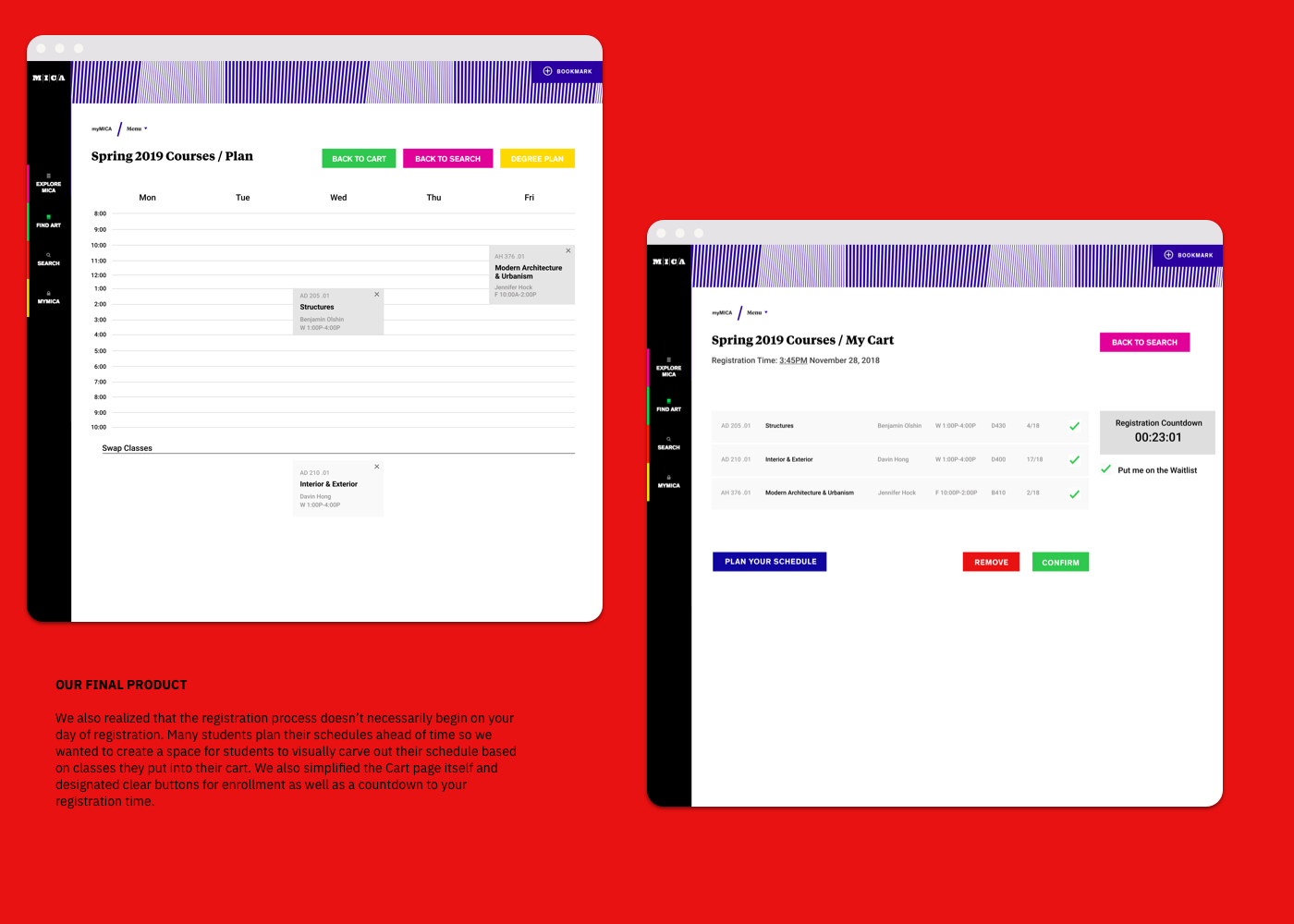 ---

Bonus!! I really liked doing this project and reimagining the experience of a MICA student. I decided to extend this project in my own time and think about the process of creating your own club, as well as looking for clubs in the MICA community.